On the lighter side of life!
"I had been teaching my three-year-old daughter, Caitlin, the Lord's Prayer for several evenings at bedtime. She would repeat after me the lines from the prayer. Finally, she decided to go solo. I listened with pride as she carefully enunciated each word."
"Lead us not into temptation," she prayed, "but deliver us from E-mail."
And one more to think about!
Lord help me be the person my dog thinks I am.
Blessings and stay safe as the lockdown begins to ease. We need to recognise that each person will engage this in their own way. It is easy to judge others as being too reckless or too cautious. So as someone said, "I'll do me, and you do you."
Keep the heid an' cairry oan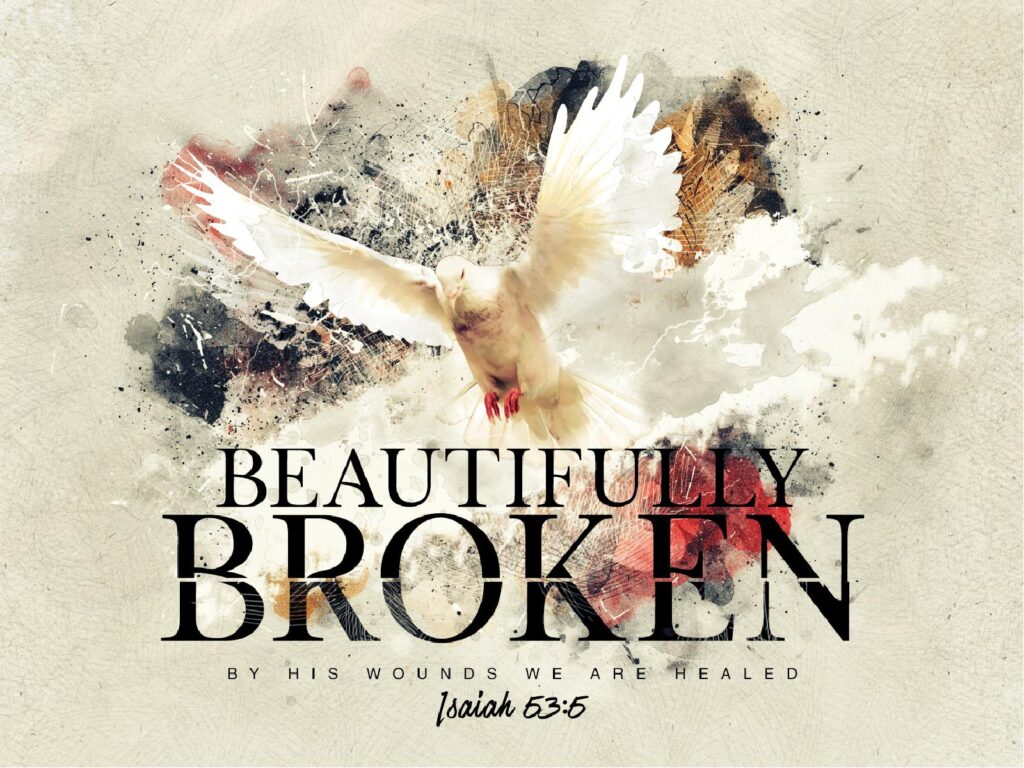 I used to be in the Motor Trade. A long long time ago.
There was this one mechanic, his name is Swanie and there wasn't anything he couldn't fix. He used to say, "let me look. Yip I can do something about that."
Customers used to come and specifically ask if Swanie could take a look.
Amazing.
Broken.
Fixed.
But every now and then he would take a look and with a genuine sadness say, "nothing to be done here."
Our lives are not motor cars or trucks. Not even close.
However, there is not much that Jesus can't sort out.
But here is what is remarkably different.
When there is nothing that can be done.
It is not the end.
But the beginning of a new journey.
"Do not let your hearts be troubled. You believe in God; believe also in me. My Father's house has many rooms; if that were not so, would I have told you that I am going there to prepare a place for you? And if I go and prepare a place for you, I will come back and take you to be with me that you also may be where I am." John 14
Saying goodbye to those we love is so very difficult.
And even though it does not feel like it at the time, it is "till we meet again."
Just a thought.
Blessings and stay safe.
Brian
A friend and colleague of mine, Ron Robertson, posted this on his Facebook page yesterday.
"Right under the #vineyard, an archaeological treasure made of beautiful mosaics of a Roman villa was found in Negrar di Valpolicella.
These are the first images of what we think will be one of the most spectacular discoveries of the year!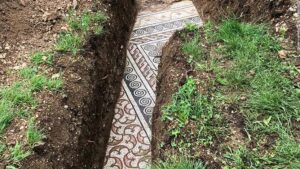 Just a thought.
We tend to look at each other and see the surface.
And we judge what we see.
But God still sees the beauty within.
When they kept on questioning him, he straightened up and said to them, "Let any one of you who is without sin be the first to throw a stone at her." John 8:7
I praise you, for I am fearfully and wonderfully made. Wonderful are your works; my soul knows it very well. Psalm 139:14
Blessings beautiful people and stay safe.
Brian
Dear friends
Our "Thought for the Day", today is from Rev Douglas Lamb, with many thanks.
OPERATION DYNAMO
80 years ago, between 26 May and 4 June, The Evacuation from Dunkirk took place.
Some 338,000 soldiers, mainly British troops, trapped by the Nazi Army in Northern France, escaped across the English Channel.
Many in quite small boats
The organiser in Dover was Admiral Bertram Ramsay – a descendant of the Ramsays of Balmain, Fettercairn.
Winston Churchill rightly called Operation Dynamo as it was called "a miracle of deliverance".
The word "Dynamo" derives from the Greek "dunamis" which means power – think for instance of the word "dynamite.
Great as the Dunkirk deliverance was, it is not as great, nor as pertinent, nor as personal as the Miracle of Calvary – God's deliverance in Christ by His Cross his Resurrection.
There was and is Power in the Cross.
And another promised Power came when at Pentecost the Holy Spirit of God came on the disciples – sweeping them off their feet and changing them from disciples to apostles.
Another Miracle!
We could do with a miracle in these pandemic times: a deliverance.
Aye, and often a deliverance in our own lives – to give us pardon and peace, confidence and strength, with the life of Christ anew within us.
Lord God, Strong Deliverer, we bless You, for Your hand in history; for past mercies to our nation. We bless You for the hands stretched out on Calvary's Cross for our pardon as for His Resurrection with its hope. And, as bless You too for the coming of the Spirit at Pentecost, may He come among us, strong as the wind, gentle as the dove, renewing us and empowering us. In Christ's saving name we ask it. Amen
Another historical note
Bertram Ramsay also commanded the naval side of "Operation Overlord" D-Day 6th June 1944
Blessings and Stay Safe
Brian
I got thinking about the Tortoise and the Hare.
Interestingly the question in my head was NOT which one represents me but rather which one would I want to walk with?
Do I have the drive, energy, and speed to keep up with the Hare? (Notwithstanding the fact that he lost.)
Do I have the patience, the discipline, and the determination to walk with the Tortoise?
I realised that it is not an either/or but a both/and answer.
If the building were on fire I would prefer to go with the Hare.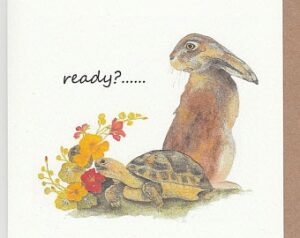 If I were going through a pretty garden I would prefer to be with the Tortoise.
And I guess therein lies the "Thought for the Day".
There is a time and a place to be different.
During this time of limitations, we need to embrace more Tortoise moments.
The time of the Hare will "unfortunately" return.
"Show me the right path, O LORD; point out the road for me to follow." Psalm 25:4
Blessings and stay safe
Brian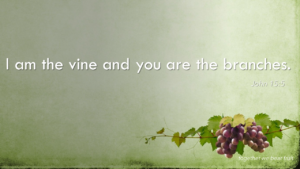 I wonder how welcome the two woodpeckers were on Noah's Ark. I can imagine him saying to them, "I know you feel like you should peck, but don't." This implies they were welcome.
I also wonder why Jesus let Judas hang around. He was such a difficult character. I guess the same goes for Peter. But he did.
In the driveway of the church I used to serve in South Africa were three large signs.
You couldn't miss them.
They read and in this order.
Everybody is welcome.
No-one is perfect.
Anything is possible.
There is a place for you and a place for me in the Kingdom.
Come.
I can't wait for Church to meet again.
In the meantime…
Blessings and Stay Safe
Brian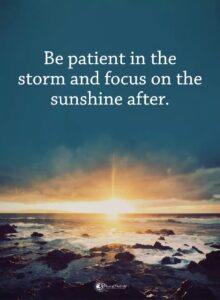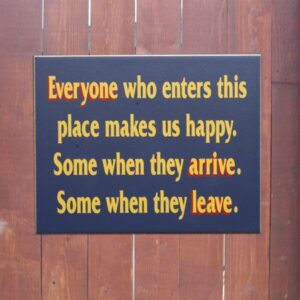 Dear Friends
Shaped by the "other".
I live near a town called Stonehaven.
And the beach is full of, yip, stones.
As the tide washes over them that make a heck of a lot of noise.
They roll backwards and forwards rubbing against each other.
It is interesting that they all look different yet similar.
They are like they are partly because of the other stones. Shaped by the "other".
We are the same.
It is impossible to imagine growing up in complete isolation.
Apparently, an individual would not survive without any interaction.
Well, not well.
So, for today's "Thought for the Day", I give thanks to and for, all those people who have helped and are helping to shape my life.
Why not give a thought for those who have participated in your life too.
Oh, and I saw this poster on the back of the wall of a hut of a Ranger in the middle of the Okavango Delta.
Imagine the moment, not the moment the Ascension took place, but the very moment afterwards.
The recognition that it was up to them.
This was their time.
This was their call.
And it was now.
Go to all the world.
And they did.
Now it is our turn.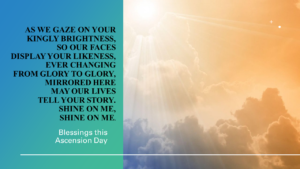 Dear Friends
Calls to the support sites for Mental health have increased by 30% during this time.
I am aware that there may be people in our Parish that are struggling.
Please join me in the prayer below written by one of my colleagues Evelyn Robertson.
Loving and Kind God
This is Mental Health Awareness Week with a theme of kindness.
We give You thanks for all the acts of random kindness people have bestowed on us not just over the last few weeks but over time.
Help us to continue to show kindness to others as we go about our daily lives.
The statistic for mental health was once 1 in 4 but it is probably more like 1 in 2 if not 1 in 1 at the moment.
Everyone is feeling the stress of lockdown.
We give thanks for initiatives such as Clear Your Head as well as the government hub which folk can access if they need advice about their mental health and wellbeing.
Help us all to keep our minds as well as our bodies healthy at this time and bring us closer to You to keep our spiritual health intact as well.
We pray for the Scottish government as they prepare to publish their blueprint of the plans to release lockdown tomorrow.
May those plans be built on justice, compassion and Your will.
Loving Father, You are our hope, our strength and our shield.
You are our Miracle Worker, our Promise Keeper and our Light in the Darkness.
Loving and Healing God draw close to us all in this pandemic crisis and let us feel your healing, loving and gracious presence.
Amen
Blessings and Stay Well
Brian
"When you really gaze at something,
you bring it inside of you."
Words of John O'Donohue
Irish Priest, Poet and Philosopher.
(1956-2008)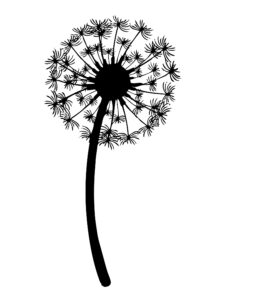 Today is a good day to do this with something beautiful.
Blessings and stay safe.
Brian
A Psalm and a Prayer
How good and pleasant it is when God's people live together in unity!
It is like precious oil poured on the head, running down on the beard, running down on Aaron's beard, down on the collar of his robe.
It is as if the dew of Hermon were falling on Mount Zion.
For there, the Lord bestows his blessing, even life forevermore.
Psalm 133
Holy and everlasting God
It is good to know that you have a heart and a desire that we live in unity.
It is good to know that you invite us to consider one another as friend rather than enemy.
It is good to know that in this time of trial and challenge, when we face an extraordinary crisis, so many people have turned to their neighbour, reached out a helping hand, considered others and not only themselves.
Thank you that during this time, we are able to discover the good. It strengthens us to face the bad.
The Lord's Prayer
(This version was written for children)
In Matthew 6:9, Jesus said, when you pray, pray like this.
Dear God, our Father, who lives in heaven, there is power in your name.
We trust your ways…from your kingdom in heaven all the way down to earth where we live.
Please provide all we need today.
Forgive our mistakes as we forgive those who make mistakes against us.
Help us to make good choices and protect us from all that is evil.
Everything we have and do is all for you so everyone we meet will see you in us.
Forever and ever.
Amen.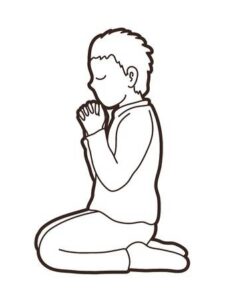 .
Blessings and Stay Safe
Brian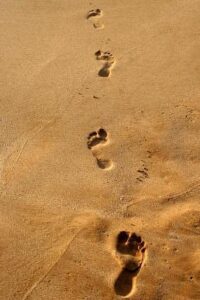 Prayer for Pilgrims
Father in Heaven,
Mould me into Christlikeness;
And Stir up in me,
the Fire of Your Love.
Holy Spirit,
Fill me with Your Power;
And Help me to Tell of the Love
And Salvation in Jesus of Nazareth.
Lord Jesus Christ,
Son of the Father,
Renew my Friendship in You;
And help me to Serve You
With a Quiet Mind
and a Burning Spirit.
Father, Son, and Holy Spirit,
Please Keep Me
In the Joy, Simplicity, and Compassion
Of Your Holy Gospel. Amen
We do not have to leave our homes to be on a journey.
During this time of "lock down" in all its different shapes in the different countries, I wonder about the different journeys we can go on.
Certainly, one of those journeys could be a spiritual pilgrimage.
A journey inwards to discover more of Christ in us.
Consider the "Pray for Pilgrims" as a daily prayer for the next while.
Blessings and Stay Safe
Brian
All-gracious God,
By your creative word you brought the world to birth;
In your generous love you made the human family,
that we might see your glory and live forever in your presence.
This gift is so great and so wonderful.
Help us to ever remember that this gift is not just for us,
but for all people;
not for us to give,
but for all to receive.
May your generous love be known in us,
that we may share the richness we already know,
in Jesus Christ our Saviour,
Amen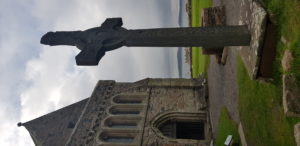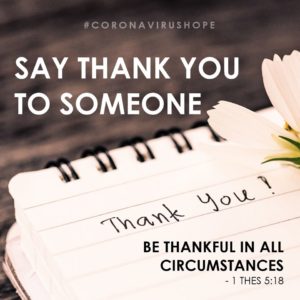 This "Thought for the Day" should really be called "deed for the day" because I am asking you to DO something specific.
Write, call, or message, any way you can and say, "Thank You".
Chose that one person and bless them with gratitude.
Thank you.
Blessings and Stay Safe
Brian
CONFESSION TIME !!!!!
I get mildly irritated, maybe a bit more than mildly, when I feel I am hard done by and someone says, "count your blessings", or they say, " think of those whose lives are worse off than yours".
There is something in me that wants to validate my misery. Kind of "enjoy" my moment of unhappiness.
But you know what, people who say those things to me are absolutely right.
It is not a balancing act – so if you feel lousy then find some good to offset it.
It is more than that.
How can we not, in every day, be grateful for that which we do have?
So, during this time of real difficulties and challenges, what is the one thing today, just one, that you can be thankful for.
From grateful me.
Blessings and stay safe.
Brian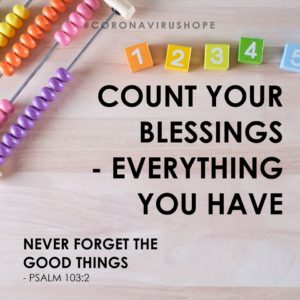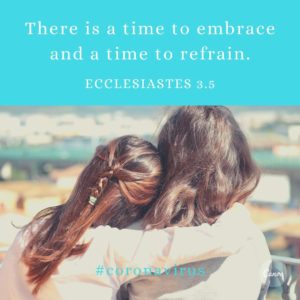 Dear friends
Who would have thought, all that long ago, that these words would have been written:
The good news is that time passes and times change – so the day will come and hopefully not too far away when it will be time – to embrace, again.
God bless and in the meantime, stay safe.
Brian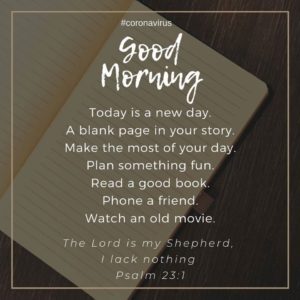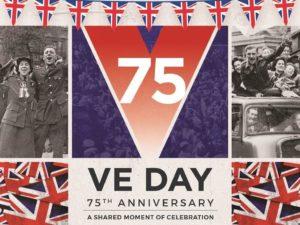 by Rev Douglas Lamb
William of Orange resisted the French attacks on the Netherlands.
He wasn't a great general but he had the quality of PERSEVERANCE which ultimately proved successful.
In the Second World War when Britain stood alone it was PERSEVERANCE with courage and confidence that won the day: we celebrate Victory in Europe Day, 75 years on, this Friday 8th May. Churchill who led the nation said "never give in! Never, Never, Never! In anything great or small – never give in except to convictions of honour and good sense"
PERSEVERANCE is a quality we need for all manner of success. Not least in these our trying times. Remember that simple song by harry Lauder after his son, an Argyll, had perished in World War I.
Keep right on to the end of the road,
If the way belong let your heart be strong
A Prayer
Lord God, deliver us from all undue anxiety in these trying days.
Give us something of the perseverance of the saint: that grace to
keep right on to the end of the road.
Perseverance too for all in search for a vaccine.
Perseverance who find it specially difficult to cope Perseverance to all with convictions of honour and good sense
with all engaged in helping and healing.
May your Fatherly care be over all
May your Holy Spirit strengthen us in all good endeavour.
May your peace in Jesus Christ who went steadfast on to
Jerusalem be ours today and always.
Note for any historians
Fighting in the Scotch Brigade for William of Orange Sir Robert Douglas of Glenbervie,
Colonel of the Royal Scots, and the Earl of Angus of the Cameronians were killed at the Battle of Steinkirk in 1692 – the last battle in which pikes were used and which gave us the word "cravat"
Holy God,
whom we cannot love unless we love our neighbours,
remove hate and prejudice from us and from all people,
so that your children may be reconciled with those we fear, resent, or threaten;
and live together in your peace;
through Jesus Christ our Lord.
Amen.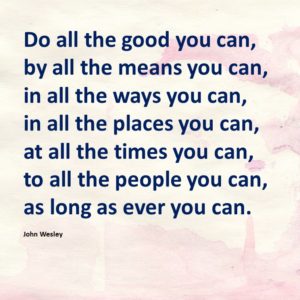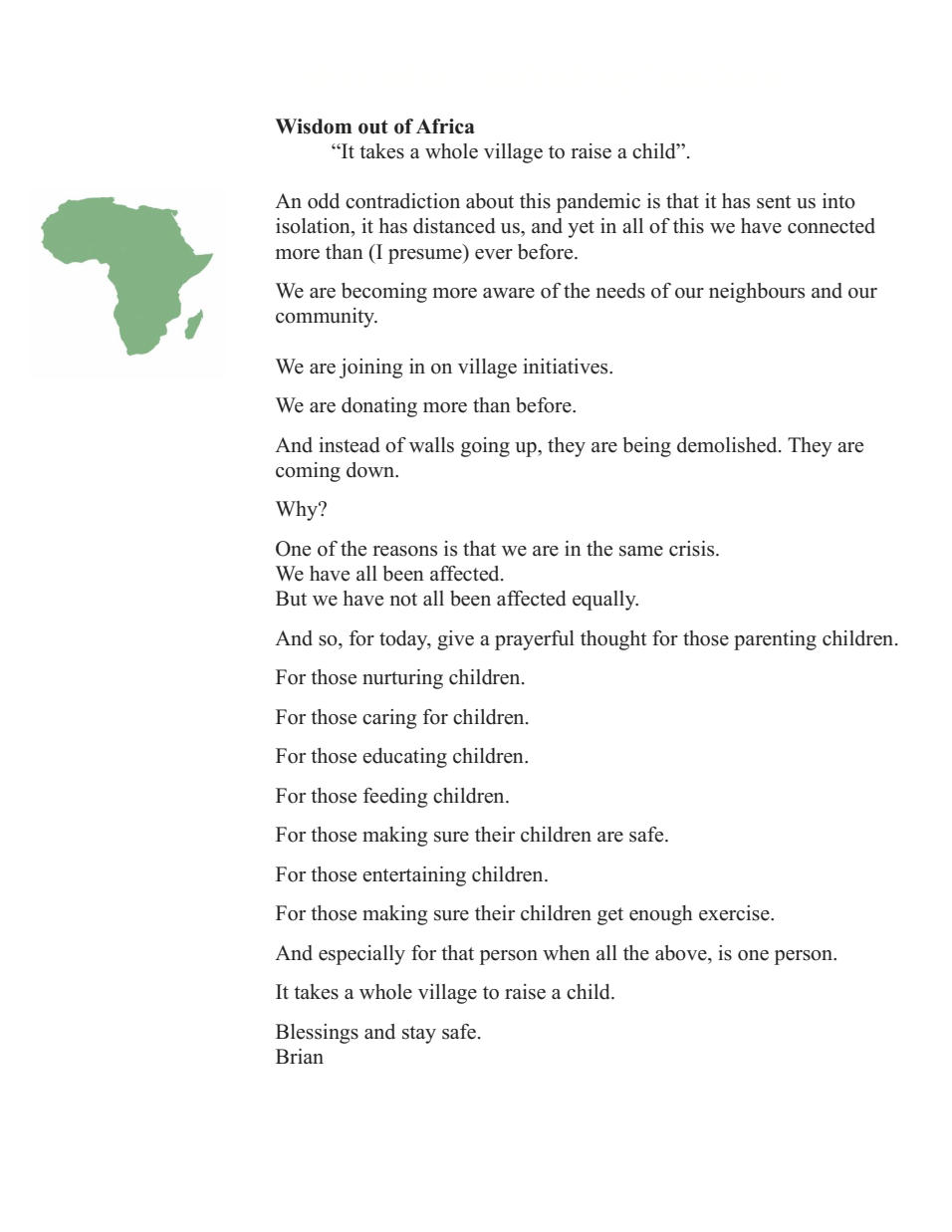 Listen
softly
to
your
thoughts
they
are
just
a
passing
parade
settle
in
to
the
space
where
goodness
and
peace
linger
in the
silence
in
between.
by Pauline Smith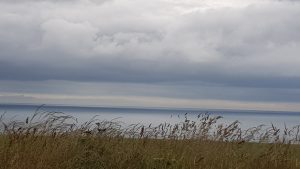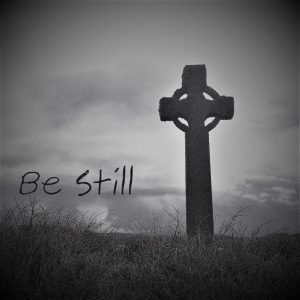 Today is the day for music.
Maybe you can listen to it right now.
Maybe you can simply recall the memories and the moments.
I'm going to put on Leonard Cohen's song "Anthem".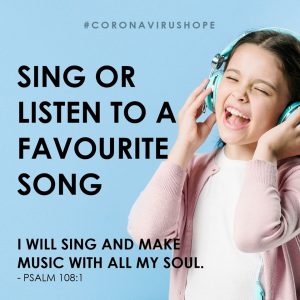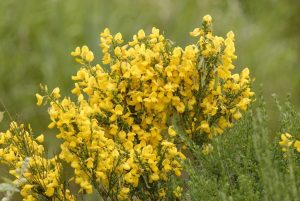 Yellow on the Broom
This is a beautiful and much-loved song about Scots gypsy-travellers knowing that it is time to stop living in their winter house and to go out and travel the roads. They know it is time because the "yellow is on the broom" referring to a yellow flower that appears on the broom bush.
The first verse reads:
"I ken ye dinna like it lass tae winter here in toon
For the scaldies aye miscry us and they try tae bring us doon
It's hard tae raise three bairnies in a single flea box room
But I'll tak ye on the road again when yellow's on the broom"
Chorus
When yellow's on the broom, when yellow's on the broom
I'll tak ye on the road again when yellow's on the broom
Adam MacNaughtan, Glasgow songwriter, read the book The Yellow on the Broom (2001). It was written by Scots gypsy-traveller Betsy Whyte about growing up 'in the tradition of the 'mist people' – constantly moving around the country and settling down in one place only during the winter'. https://www.scotslanguage.com/articles/node/id/373/type/referance
The yellow is now on the broom bush. And so, the tradition would mean that it is time to move on. The winter of the pandemic is passing.
Last night, we heard that in the UK we have passed the peak of the pandemic and so in time, maybe soon, decisions will be made about "moving on".
The question when "moving on" is always, "What must I take with and what must I leave behind?"
It will be sad if we leave all the lessons we are learning behind when we move on. It would be equally sad if we take our fear and anxiety, even anger, and frustration with us.
We don't need to wait till that time, maybe now is the time to reflect on the past while and choose the insights that have helped shift our values, deepened our spirituality, raised our awareness and challenged our thinking about what is really important and what is not.
What is the one aspect of your life you do not want to return to, and what is the one new insight you will definitely take with you, in the new season.
The writer of the book Ecclesiastes, penned these words, "a time to weep and a time to laugh, a time to mourn and a time to dance."
The yellow is on the broom.
Blessings and stay safe
Brian