No matter what
There is a saying, "How do you know someone has a Pilot's licence? Well, they will tell you!"
So, I have a Pilot's licence and here is what I find interesting about me.
I always felt a whole lot more confident with another Pilot next to me than when flying solo. That person never did anything. They never needed to. But just knowing they were there made all the difference.
There is a confidence that comes with being in the company of a competent companion.
No matter what.
There is an exceptionally beautiful hymn and here are the words to the first verse. (Ch4 551)
"In heavenly love abiding,
No change my heart shall fear;
And safe is such confiding, Image from commongoodonline.org
For nothing changes here: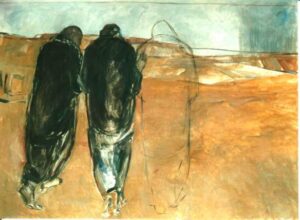 The storm may roar without me,
My heart shall low be laid;
But God is round about me,
And can I be dismayed?
The final words are, "my Saviour has my treasure, and he will walk with me."
So, during these days that are still exceedingly difficult for many.
Know that even though you may manage "on your own", there is One beside you who brings a quiet strong confidence to your journey.
Use your skill, your knowledge, and your experience, and fly the storm.
You are not alone.
No matter what.
God bless and stay safe.
And what a club this virus is
"But was you not afraid, good sir, when you see him come with his club?"
"It is my duty," said he, "to distrust mine own ability, that I may have reliance on him that is stronger than all"."
John Bunyan, The Pilgrim's Progress
And what a club this virus is.
Here are some of the comments I have heard recently. .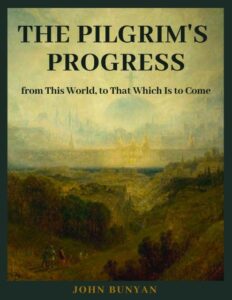 "I am glad this is coming to an end"
"Soon it will be forgotten"
"What about the second wave? What if it is worse than the first?"
"I know that we must get on, but I am so afraid."
The quote from John Bunyan's Pilgrim's Progress is a reminder of a strength that is beyond our own.
A reminder that in times like these, we bring all of who we are to bear, but we also have One we rely on.
And the miracles are found in the deep inner peace, the extraordinary strength in times when we cannot imagine carrying own.
The sudden advances in science and medicine that would not have come about now.
The discovery of humanity, love and compassion towards others who may well have gone unnoticed.
The newfound respect and admiration for those who have stepped up to the "frontline". The new heroes.
A stronger than ever comment to stand together as a community.
The realisation that "church" can happen differently.
The dissatisfaction with what was and the new dreams of what could be.
Just maybe, out of the ashes of the devastation the virus leaves behind can rise more new ways of doing life together.

A Psalm
Psalm 91
Whoever dwells in the shelter of the Most High will rest in the shadow of the Almighty.
I will say of the Lord, "He is my refuge and my fortress, my God, in whom I trust."
Surely, he will save you from the fowler's snare and from the deadly pestilence.
He will cover you with his feathers, and under his wings you will find refuge; his faithfulness will be your shield and rampart.
You will not fear the terror of night, nor the arrow that flies by day, nor the pestilence that stalks in the darkness, nor the plague that destroys at midday.
A thousand may fall at your side, ten thousand at your right hand, but it will not come near you.
You will only observe with your eyes and see the punishment of the wicked.
If you say, "The Lord is my refuge," and you make the Most High your dwelling, no harm will overtake you, no disaster will come near your tent.
For he will command his angels concerning you to guard you in all your ways; they will lift you up in their hands, so that you will not strike your foot against a stone.
You will tread on the lion and the cobra; you will trample the great lion and the serpent.
"Because he loves me," says the Lord, "I will rescue him; I will protect him, for he acknowledges my name.
He will call on me, and I will answer him; I will be with him in trouble, I will deliver him and honour him.
With long life I will satisfy him and show him my salvation."
There is beauty in differences
.

If we were all the same, identical, no difference, I do not think life would be boring, I think it would make us go insane. It is the differences that bring out the beauty.
Yet when it comes to people, it seems that we struggle to celebrate difference.
We sometimes see it as a threat.
We use it as an excuse to create a hierarchy of acceptable and unacceptable.
Well maybe it is fine with material objects, but I do not think so when it comes to life together.
Here is the challenge for today.
Consider that person who is so different from you and do your best to find that which you can appreciate, even admire, and celebrate.
Both of you will have a better day.
"My command is this: Love each other as I have loved you. John 15:12"
Thank you for you.
Listen Up!!
"In England, you can this but in Scotland, you cannot". Not yet.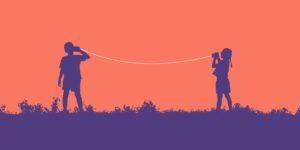 These words have been said over and over again in the media.
So, knowing what to do and when to do it as we move out of lock-down is not straightforward and takes a bit of understanding.
Not only is each country doing different things, but it may be that in different regions we do different things. And then if someone whom you think should be doing something, like wearing a mask, they are not because they have an underlying health condition.
So, the risk of tension between people grows.
As we feel comfortable or afraid of taking the next steps. We voice our opinion and we expect people to agree.
So here is the challenge.
Normally we should, but especially these days, "listen up". Let's listen before we speak.
Scripture has something to say about this.
"To answer before listening — that is folly and shame." Proverbs 18:13 (New International Version)
The Good News version is even clearer. "Listen before you answer. If you don't you are being stupid and insulting."
Well, we can't accuse the Good News of being ambiguous!
Thank you for listening.
Blessings and be safe.
True Story
Several years ago, I conducted a funeral.
The family had organised with our "sound guy" to play a specific track of a CD at the end of the service.
They did not give the name of the song they simply gave the rack number.
The intended song was "Love me Tender" by Elvis Presley.
However, the person responsible for the CD had written down the incorrect track number.
So, at the end of the service, as we stood to leave.
Bellowing from the sound system came the song "RETURN TO SENDER".
Yip tears turned to joy.
John the writer speaks of a place where "He will wipe every tear from their eyes. There will be no more death' or mourning or crying or pain, for the old order of things has passed away." (Revelation 21:4)
I think that is the desire of the heart of God. That each one of us is returned to sender.
See you there.
In the meantime.
Be blessed and stay safe.
HOPE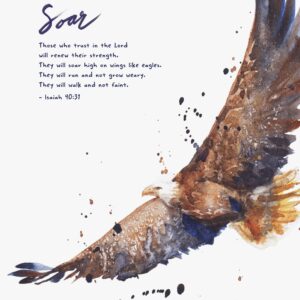 The "verse for today" (on the home page) is helpful as we still endure many limitations to our day to day living.
It reads, "but those who hope in the LORD will renew their strength. They will soar on wings like eagles; they will run and not grow weary; they will walk and not be faint." — Isaiah 40:31
Three comments:
Hoping from a personal strength can be trying and we so easily lose hope.
Hoping in the Lord promises to bring about a new refreshed strength.
Hebrews says that faith is confidence in what we hope for and assurance about what we do not see. Hebrews 11:1
In these trying times, let us place our hope in the Lord.
Holy God, in these days of change and uncertainty.
Grant us the strength and the wisdom we pray to face our day.
We pray for those who face extraordinary challenges today and comfort for those who mourn.
We pray for those who have lost hope and fear the future.
May hope rise in our hearts and our minds that we may with courage, face our tomorrows.
May we sore on wings of an eagle.
May we run and not grow weary.
May we walk and not be faint.
Amen
Hello Hurry Up!
A number of years ago I served a church where my office window was very close to the gate to our nursery school. I overheard a parent, fetching their child say, "Hello hurry up!"
I thought to myself, there must be an emergency. Otherwise, surely, one does not have to be in such a rush.
We are starting to come out of lock down. I have heard from a number of people that the isolation and the separation has gone on for too long, and it is becoming more and more difficult.
However, be careful of getting back into "Hello Hurry Up" way of life.
Galatians 5:22 "But the fruit of the Spirit is love, joy, peace, patience, kindness, goodness, faithfulness."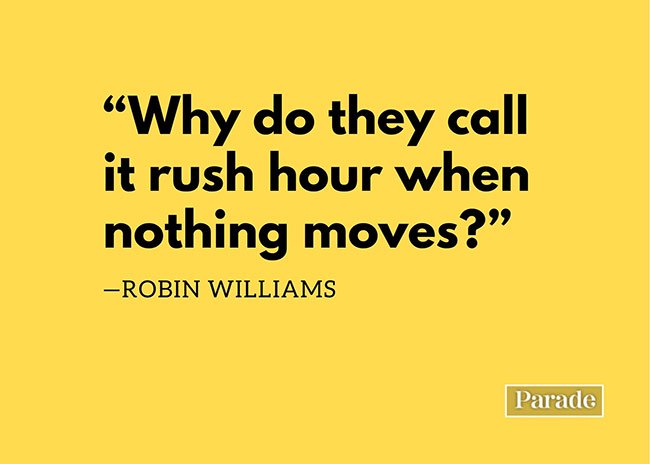 Today is World Refugee Day.
For many, many years, in our Church in South Africa, as did most churches, we lit a peace candle every Sunday.
This peace candle was wrapped with barbed wire. It is also known as the Amnesty International Candle.
Recognising that there is no peace until all have peace.
Today is World Refugee Day as so I offer this prayer from the Presbyterian Church in America.
Almighty and merciful God,
whose son became a refugee
and has no place to call his own;
Look with mercy on those who today are
fleeing from danger, homelessness and hunger.
Bless those who work to bring them relief;
Inspire generosity and compassion in all our hearts;
And guide the nations of the world towards that day
when all will rejoice in your Kingdom of Justice and of Peace;
Through Jesus Christ our Lord
Amen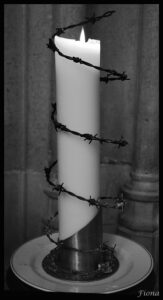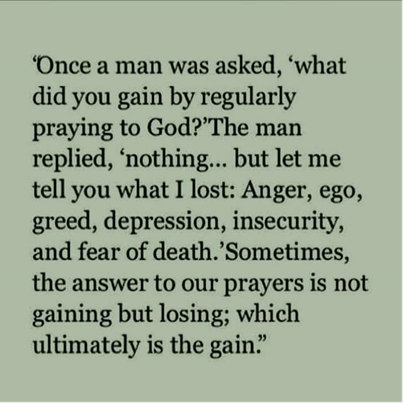 Dear Friends
I came across this post on the Celtic Christian Tradition Facebook page.
Nothing needs to be added.
God bless and stay safe
Brian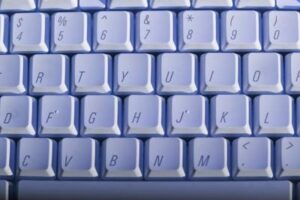 The KEY to LIVING.
I happened to notice the other day that my keyboard which has the standard QWERTY layout holds the secret to life.
QWERTY is simply the first six letter keys on the keyboard.
It is the next two keys that caught my attention. U I.
The secret to life. U I. You before I (me).
If we lived our lives always, as in always, considering the other person first, imagine the sense of respect and understanding.
Before you panic and ask, "what about me", the other person is already taking care of that.
It is right there in front of us. All the time. U before I.
Just a thought.
Blessings and stay safe.
Brian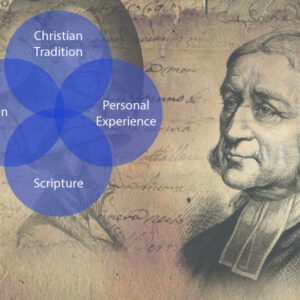 BIRTH NOTICE
June 17, 1703: John Wesley, founder of Methodism, is born in Epworth, England, to parents Samuel and Susanna.
NEED TO REFLECT ON LIFE IN LIGHT OF YOUR CHRISTIAN FAITH?
Wesley offers a helpful process which has become known has the WESLEY QUADRILATERAL.
Upon examination of Wesley's work, Albert Outler theorized that Wesley used four different sources in coming to theological conclusions. (Outler, Albert C. (1985). Gingerich, Jason (ed.). "The Wesleyan Quadrilateral in John Wesley")
Wesley believed, first of all, that the living core of the Christian faith was revealed in "scripture" as the sole foundational source. The centrality of scripture was so important for Wesley that he called himself "a man of one book".
However, doctrine had to be in keeping with Christian orthodox "tradition". So, tradition became in his view the second aspect of the so-called Quadrilateral.
Furthermore, Wesley believed that faith is more than merely an acknowledgement of ideas. Thus, as a practical theologian, he contended that part of the theological method would involve "experiential" faith. In other words, truth, if actually truth, should be vivified in the personal experience of Christians (overall, not individually).
Finally, every doctrine must be able to be defended "rationally". He did not divorce faith from reason. Tradition, experience, and reason, however, are subject always to scripture, which is primary.
So, when reflecting, what does Scripture say, how has that been practised over time (Tradition), what is my personal experience and what does my common sense (Reason) tell me.
Just a thought.
Blessings and stay safe.
Brian
Words from hymn CH4 540
I heard the voice of Jesus say,
'Come unto me and rest;
lay down, thou weary one, lay down
thy head upon my breast':
I came to Jesus as I was,
so weary, worn, and sad;
I found in him a resting-place,
and he has made me glad.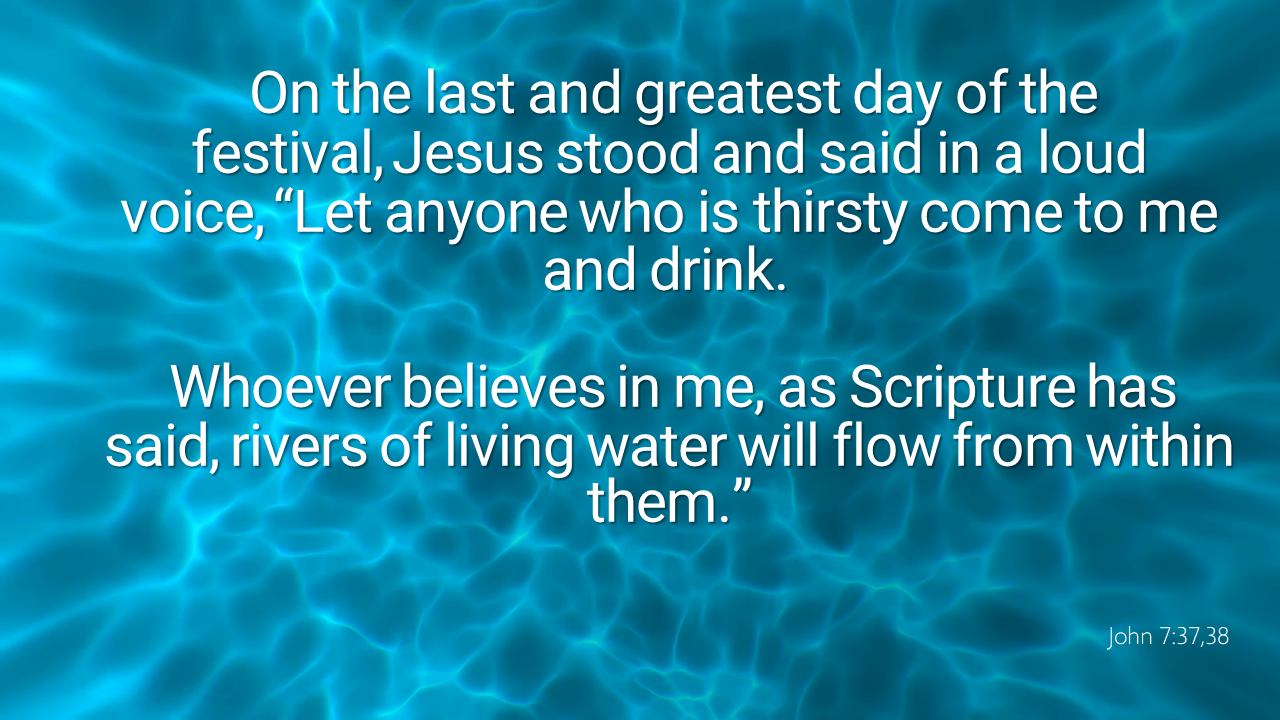 I heard the voice of Jesus say,
'Behold, I freely give
the living water; thirsty one,
stoop down and drink, and live':
I came to Jesus, and I drank
of that life-giving stream;
my thirst was quenched, my soul revived,
and now I live in him.
I heard the voice of Jesus say,
'I am this dark world's Light;
Look unto me, thy morn shall rise,
and all thy day be bright':
I looked to Jesus, and I found
in him my Star, my Sun;
and in that light of life I'll walk
till travelling days are done.
Blessings and stay safe
Brian
Good morning friends
What is a proverb?
A simple definition of a biblical proverb is "a short saying that expresses a general truth for practical, godly living". The word proverb means "to be like".
The book of Proverbs, or wise sayings, was written mainly by Solomon. What is interesting is that, out of all of the things that Solomon could have asked for, he asked God for the understanding (wisdom) to govern the Lord's people.
This is a great example of humility for Solomon to ask for a way to better serve in the role that he was blessed with. Many times, we ask for things of God with a selfish heart. Solomon approaches God with a heart that wants to serve in a capacity that pleases Him. Because of this approach to God, this is His response:
1 Kings 3:10-14
It pleased the Lord that Solomon had asked this. And God said to him, "Because you have asked this, and have not asked for yourself long life or riches or the life of your enemies, but have asked for yourself understanding to discern what is right, behold, I now do according to your word. Behold, I give you a wise and discerning mind, so that none like you has been before you and none like you shall arise after you. I give you also what you have not asked, both riches and honour, so that no other king shall compare with you, all your days. And if you will walk in my ways, keeping my statutes and my commandments, as your father David walked, then I will lengthen your days." 1 Kings 3:10-14 (English Standard Version)
God loves it when we come humbly before Him and ask for help, especially if it is to lead His children properly. Solomon received understanding to discern what is right, according to God's word.
There is a reason why Solomon is known as the wisest king to ever rule. Fortunately for us, he wrote the book of Proverbs, which allows us to catch a glimpse of his God-given wisdom. Find out how these wise sayings can apply to your life.
From the Sharefaith Team (Our Internet Service Provider)
Blessings and Stay Safe
Brian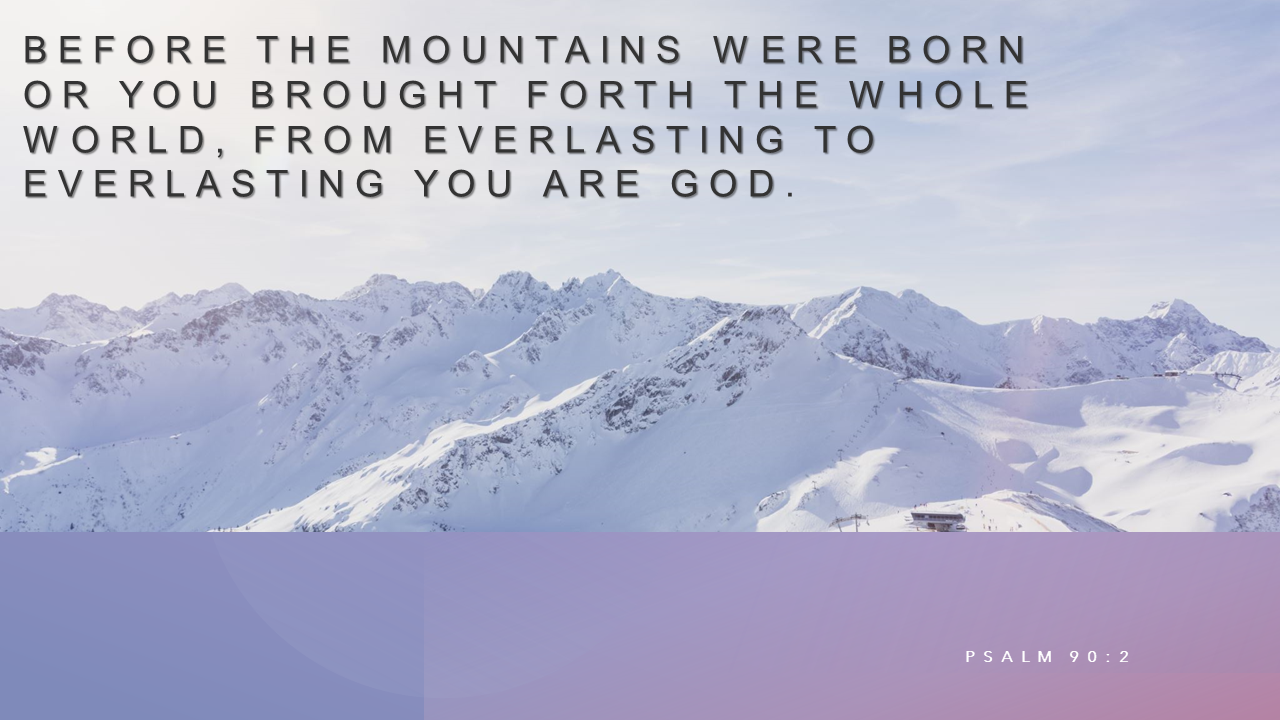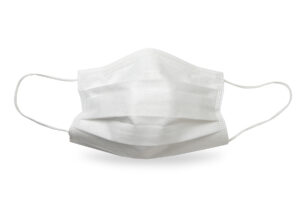 Pass it on.
For months we have been determined not to pass on the Coronavirus (COVID 19). There has been so much debate on what will prevent us from passing it on and so much misinformation about it. Quite confusing at times.
It got me thinking about what we do pass on. The conversation you start having at my age is sometimes about passing things on. What are we going to leave behind? Most often we are speaking of the inheritance of material things.
But what about leaving behind that which really matters?
Have we taught our children enough about generosity, kindness, empathy, love, respect, friendliness, fairness, justice, equality of all human beings and care for our planet?
We must pray that our children will inherit that which is life-giving and not just that which is in our cupboards.
A scripture passage comes to mind.
But the fruit of the Spirit is love, joy, peace, forbearance, kindness, goodness, faithfulness, gentleness, and self-control. Against such things, there is no law.
Galatians 5:22,23
Blessings and stay safe.
Brian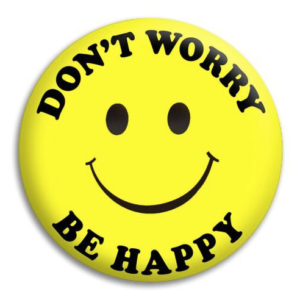 Dear Friends
DON'T WORRY BE HAPPY
Now you are going to have the tune going around in your head all day – sorry.
I love Karl Barth's view of Paul's letter to the Philippians. He says this of the joy Paul writes about, "…' joy' in Philippians is a defiant 'Nevertheless!' that Paul sets like a full stop against the Philippians' anxiety…" ― Karl Barth, The Epistle to the Philippians.
The Philippians are anxious. They are anxious about their situation, they are struggling with relationships in the community and they are anxious because Paul is in prison. Troubling times.
Paul says, "May you always be joyful in your union with the Lord. I say it again: rejoice!" Philippians 4:6 (Remember he writes this while in prison.)
Karl Barth calls it a defiant joy. In other words, even though I have reason to be anxious I will be joyful.
Joy has been shown to have many health benefits. Put is plain language, it is healthy to be happy.
So during these days where there are many things to make us feel anxious, be determined to find a reason to have joy.
Another person's smile. The wagging tail of a dog. The beauty of a flower.
Blessings and stay safe.
Brian
Dear Friends
Today in 1692 – Bridget Bishop became the first person executed for witchcraft in the Salem witch trials.
I remember sitting in a Church History lecture and the debate was about a significant event. It was about Nongqawuse c. 1841 – 1898, a Xhosa prophet whose prophecies led to the Xhosa cattle-killing movement and famine of 1856-7, in what is now Eastern Cape, South Africa. There was a lot of criticism levelled at the role of the Missionaries at the time.
Our professor agreed with the criticism and then asked the question, "What you do in your ministry, you will do because you believe it to be correct. In 200 years from now, people will look at this time and what will they be saying about what you did?
It is a really good question.
What do we do today that in future will be looked back on as wrong?
I suspect that one of the criticisms may be about why we made so much about differences.
Why one group would choose to marginalise, oppress, condemn or reject people because they were different.
So here is a thought.
I need to and I invite you too, reflect on and try to understand, what in us reacts to the other person negatively and how can we change?
A scripture comes to mind. Well, the first few words.
For God so loved the world… (John 3:16)
The whole world.
Even the other person.
Blessings and stay safe.
Brian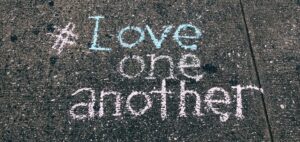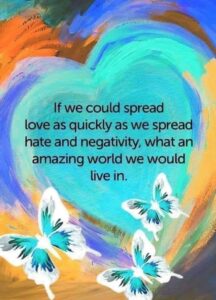 To begin to love, we don't first love.
To begin to love, get rid of the despise.
Then to love is easy.
Just a thought.
Good news
Each week the latest Sunday reflection will be available on a landline phone number.
You can listen to the audio version on
01561626423
Please share this number far and wide.
Dear Friends
A different "Thought for the Day".
From the website "TV Tonight"
"Jerusalem has been revealed as the UK's favourite hymn in a special episode of Songs Of Praise, voted for by tens of thousands of Brits.
Host Aled Jones, the special counted down the ten favourite hymns from Leicester's De Montford Hall and was joined by a line-up of special guests including: Britain's Got Talent winner, Colin Thackery, Black Panther actress, Sope Aluko and classical singer, Russell Watson.
The top ten hymns as voted for by the public are:
Jerusalem (And Did Those Feet)
2. How Great Thou Art
3. In Christ Alone
4. Dear Lord And Father Of Mankind
5. Abide With Me
6. I Vow To Thee My Country
7. Guide Me O Thou Great Jehovah/Redeemer
8. Amazing Grace
9. Be Still For The Presence Of The Lord
10. I' The Lord Of Sea And Sky (Here I Am Lord)"
What is your favourite hymn of all time?
If you have access to Facebook, leave a comment. https://www.facebook.com/westmearns
Mine is "In Christ alone".
Blessings and stay safe.
Brian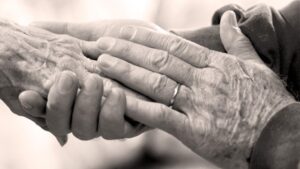 Rejected!
This morning when I woke up, I turned on my phone and the facial recognition app said, "no match". I joked about it on social media saying, "I hope my day improves."
Then I got thinking.
The heartbreak when someone you love no longer recognises you.
Years ago, I was asked by a husband to visit his wife. She had advanced Dementia and he was careful to say that she would no longer recognise me, and I must not feel upset.
I went to her beside and yes; she did not know who I was even though she had sat in the congregation for many years. There was no conversation. She looked at me without any hint of engagement.
Here is what touched me profoundly and deeply. I read Psalm 23 starting with the words, "The Lord is my Shepherd…". After a few moments I realised that she was saying every verse, every word with me.
I sat silently afterwards. Just held her hand. Her husband and I both wept. And to realise that at a soul deep depth, the Word of God still echoed in her being.
Our anchor holds in the storms of life.
May the road rise up to meet you.
May the wind be always at your back.
May the sun shine warm upon your face;
the rains fall soft upon your fields and until we meet again,
may God hold you in the palm of His hand.
God bless
Stay safe
Brian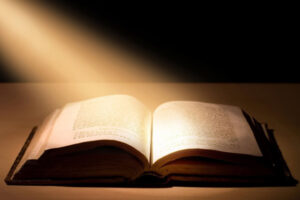 Dear Friends
I came across this post on Social Media from St David's Memorial Park Presbyterian Church in Glasgow and want to share it with you today.
"Karl Barth, recognised as one of the greatest protestant theologians, was giving a lecture when a student stood up holding a Bible demanding to know whether Barth believed it to be the Word of God or not. The theologian responded, "It depends on whether you are holding the book or if it is holding you."
To hold the Bible is to use it as a weapon against our enemies.
To be held by it is to not only be called to love our neighbours as ourselves but to love our enemies and pray for those who persecute us.
To hold the Bible is to use it as a tool for our own agenda.
To be held by it is to subject ourselves to be servants of the kingdom of God among us.
To hold the Bible is to believe we have God all figured out, that we can contain God in the box of our own understanding.
To be held by it is to recognise the Divine as fundamentally untamed, beyond our imagining or comprehension.
To hold the Bible is to make it about us.
To be held by it is to recognise that it is God's story, not ours."
Considering current events, let me also remind you that it was the same theologian who said, "Theology is done with the Bible in one hand and the newspaper in the other."
And that informs our praying.
Blessings and stay safe
Brian
I am a hero!
A few moments ago, I rescued a Jack Russel Terror. It had escaped from our neighbour's house across the road. I knelt down and scooped him up and took him home.
BUT
Things changed. When I got to the door and rang the doorbell and respectfully stepped back (social distancing) the door opened and maintaining the distance I said "here is your dog "and placed him down.
Sensing the distance between me and the lady, he took off like a rocket and no amount of calling by the "owner" would get him back. He was going to do his own thing. Never mind "mind the gap", he "took the gap".
Walking back to the manse, reflecting on the moment; with a bit of a giggle, I thought, that is just like us. We tend to take the gap and God continually calls us to close the gap. It is in the presence of God that we are loved and spiritually fed. So why run when we do not need to.
Scripture comes to mind.
"Come to Me, all who are weary and heavy-laden, and I will give you rest."
Matthew 11:28
Be blessed on this 4th day of June and the 73rd day of lock-down.
Stay safe
Brian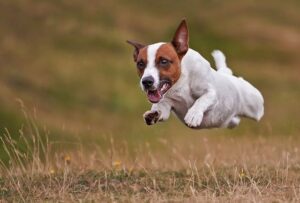 "I don't much like God when he gets under a roof!"
Apparently, John Wayne made the statement during an interview.
If anything during this pandemic, the church has got out from under the roof. The church is not God, but she does represent God in our lives.
I always have a mild reaction when I read the news and it states the Churches are closed. Well no, they are not. The church buildings are closed but the Church has reached out and beyond, I like to think, in more ways than ever before. The church is definitely not under the roof.
So here is the question I invite you to reflect on. When our buildings reopen, and the suggestion in Scotland seems to be mid-July for normal services, how can we as the Church maintain this "new presence" out from under the roof?
I am asking that we do not simply return to what we knew but rather take our shape from what we now know.
A Bible passage comes to mind.
"And no one pours new wine into old wineskins. Otherwise, the wine will burst the skins, and both the wine and the wineskins will be ruined. No, they pour new wine into new wineskins." Mark 2:22
Let us pray the Church of Scotland's Guild Dedication Prayer: (with a tiny edit)
O Lord, our God, we dedicate ourselves to serve you faithfully, to love you with all our heart, all our soul and all our mind, and to love one another as your Son, Jesus Christ, has shown his love for us.
Renew us, refresh us, as we continue our journey through life beyond the Coronavirus pandemic.
Be with us, as the Church constantly faces challenges which lie ahead.
Support us as we decide, which of the old ways we should preserve, and which new things we should embrace.
Guide our thinking so that tradition is not preserved for its own sake, nor change introduced just because it is different.
We lay before you our gifts of money.
May they be used wisely to further your kingdom here on earth.
Amen.
Blessings and stay safe
Brian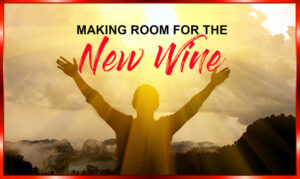 Christianity is an "Off-fence-sive" Religion.
It was a Tuesday evening in March nearly fifty years ago, when Dick Saunders an internationally known evangelist; who sadly passed away in January 2018, said these words, "Most of you are too good to be of any use to the devil and too on the fence to be of any use to God." Now think what you may about that statement but what caught my attention was that I felt he was saying to me, "It is time to get off the fence." And I did. That night I prayed that Jesus would be Lord of my life.
Christianity is an "off-fence-sive" religion.
But there is a problem. I don't think that we get offended enough. In our attempt to make Christianity a non-offensive faith we tend to let the "world" get on with its own stuff and we fall into the trap of believing in the sacred and the secular as if that which happens in the world has nothing to do with the sacred when in fact, it has everything to do with the sacred. If the Kingdom God is not evidenced in our day to day lives then what's the point of our faith? It then becomes a "waiting room" faith only relevant to that which happens after death.
When wealth has its knee on the neck of the poor, our faith should be "off-fence-sive."
When consumerism has its knee on the neck of our planet, our faith should be "off-fence-sive."
When power has its knee on the neck of the powerless, our faith should be "off-fence-sive."
When Jesus was offended, he "made a whip of cords, He drove them all out of the temple, with the sheep and the oxen, and poured out the changers' money and overturned the tables." John 2: 15-17
His response was demonstratively public.
So here is the challenge for us to consider. When there is an offence, how do we publically demonstrate our "off-fence-sive-ness"?
Today, I reject the kind of assumed corrupt authority that leads to the senseless killing of a Black man already restrained.
Lord Jesus, you have shown us the way. Help us to demonstrate your way in the way we live our day to day lives. In all that we do. Amen
Blessings and stay safe.
Brian
In memory of George Floyd
and
Dick Saunders (who got me off the fence)
Future Unfolding
I think we have visited this theme in different ways since the 23rd March. However, it is worth another thought.
As we begin the phases of moving out of lock-down, we need to jealously hold onto that which has been good. Cautiously and with great discernment, move back into what we have to do, need to do and want to do again.
And be mindful of those for whom this "new future" is daunting and uncertain.
Two Bible passages come to mind.
May the God of hope fill you with all joy and peace as you trust in him, so that you may overflow with hope by the power of the Holy Spirit. Romans 15:13
and
Trust in the LORD with all your heart and lean not on your own understanding; in all your ways submit to him, and he will make your paths straight. Proverbs 3:5,6
Blessings and stay safe
Brian